Holistic Asset Management is the exclusive representative in Australia and New Zealand of ReliaSoft Software from HBM Prenscia.
These expert analysis tools are benchmarks in the reliability industry and are widely used in various industry sectors to facilitate the practical application of reliability in maintenance, asset management, product development and after sales.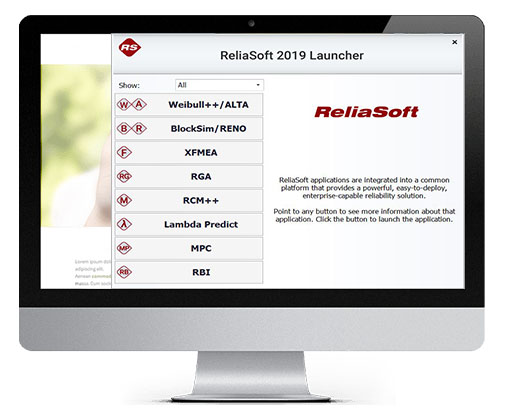 ReliaSoft combines reliability theory and practical tools in both software and training and consulting services. Founded in 1992, the company is committed to providing a full range of reliability engineering services to meet the reliability engineering, quality and maintenance planning needs of global product manufacturers and large equipment users. ReliaSoft has the ability to address the reliability issues faced by various products in R&D, investment and maintenance.
Failure Mode and Effects Analysis Software
Multi-user access and intelligent integration analysis are stored in a centralized database that supports simultaneous access by multiple users and the sharing of relevant information between enabled integrated software tools. This allows you to…
Reliability Centred Maintenance Software
ReliaSoft RCM++ software creates a maintenance plan with a reliability-centered maintenance (RCM) analysis method, which is an important part of the asset management plan. The…