Holistic Asset Management
Holistic Asset Management commenced operation in 2016 and provides specialist services in Asset Management, Reliability Engineering and Maintenance Management Services. HolisticAM has delivered Asset solutions in Mining, Hydo, Gas, Water, Port and Rail (rollingstock, infrastructure, telecommunications) sectors. As the Australian and New Zealand reseller for ReliaSoft® reliability software, HolisticAM provide reliability education to engineering and technical professionals. Our results-oriented training solutions (and mentoring) focus on methodologies and software tools that can be employed to improve asset management processes (reliability, maintenance, performance and capability) and balance cost, performance and risk.
We focus on asset management, reliability engineering, asset management systems and training and education.
We combine all these skills to deliver optimal physical asset performance to government and private organisations in the resources and utilities sectors.
Our philosophy and methodology involves seamless integration into your business, identifying value-adding opportunities to improve asset performance and being accountable for delivery and realised value of the improvements.
Core to our approach is delivering asset management solutions that involve aligning ourselves to your business's needs, operating model, and the ISO 55000 suite of standards.
Identify your positioning in each of the above four levers – costs, productivity output, risks and stakeholder perception. We then diagnose and develop a road map to measure and improve each one.
Prepare a strong and defensible business case, which articulates the path forward with measured outcomes.
Design sustainable better practice systems and processes to manage the four levers.
Create and implement the changes and mentor your team so outcomes can be achieved on an ongoing basis.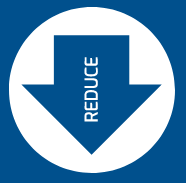 Costs
Are your assets costing too much to maintain? Do you even know what they are costing you?
How do your maintenance costs and efficiency compare to industry standards?
How can you ensure nothing slips through the cracks in your maintenance processes? Why not eliminate the cracks?
Do my work management processes ensure all costs are captured from asset acquisition to disposal?
Are all your costs captured from asset acquisition to disposal in your work management processes?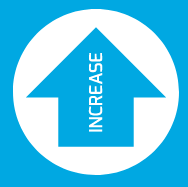 Productivity Output
Have you done the planning so you have the right assets ready to go at the right time to maximise their utilisation?
Do you measure the performance of your assets so you can work towards improved efficiencies?
Have you found the operational performance sweet spot where output is maximised and balanced with the cost-risk equation?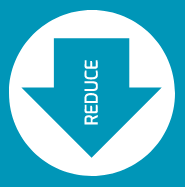 Risks
Do you understand your assets risk and their link to cost and performance?
Can you differentiate between risk management and asset management?
Are your assets risks seen as part of a broader risk management plan?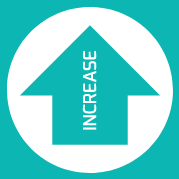 Stakeholder Perceptions
Are you publicly perceived to be responsible asset owners and operators?
Do you have a good story to share? Is your imagine attached to asset performance?
Is your asset performance tied to your performance of bonus KPIs?
Does the way you communicate – internally and externally – tied to your asset performance?

We conduct a situation analysis to collect data and audit existing processes. We then prepare a comprehensive analytical report that will pinpoint the gaps, which are currently preventing you from reaching your desired outcomes.

We develop a detailed roadmap to give your organisation a clear pathway and definite plan to implement the required changes.

We provide ongoing support and resourcing to ensure you reach your goals.
Contact Us to Find out More