Develop a Asset Management Plan for Yarra Valley Water's Diesel Generator Fleet
Industry: Utilities Sector
Services Required: Asset Management
Location: Mitcham, Australia
Year: 2019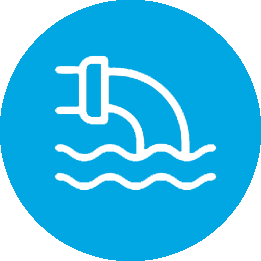 Yarra Valley Water (YVW) engaged Holistic Asset Management (HolisticAM) to support the development of its Asset Management framework under the Asset Management Accountability Framework (AMAF) and in accordance with ISO55000. The diesel generator fleet, which provides back up power supply to critical infrastructure and assets, was chosen as the asset class to focus on due to its important status in providing continuity of services to YVW's operations.
HolisticAM conducted a wide-ranging review on the current Asset Management System and more specifically, the state of systems and artefacts associated with the diesel generator fleet.
THE CHALLENGE
YVW is the largest of Melbourne's three water corporations, based in Mitcham, Victoria. The service area covers 4,000 square kilometres and the network consists of around 20,000 kilometres of water and sewer mains. Total infrastructure and assets under management equate to over $4 billion.
The structured asset management approach was needed to create a detailed Asset Management Plan (AMP) for the Diesel Generator Class Type and incorporate this in to YVW's overall Mains Power and Backup Power strategy.
THE SOLUTION
HolisiticAM mobilised a senior asset management consultant to:
Review existing documentation and systems;
In depth interviews with key stakeholders involved in managing the generator fleet to produce a gap analysis;
Site visits to understand the operations and management aspects of the generators in addition to auditing the fleet.
THE RESULT
HolisticAM successfully engaged with key stakeholders across the operation to provide a thorough review of the processing plant.It was well understood that the review was designed to provide positive outcomes for the management of the generator fleet and the long-term sustainability of its operations. As a result, the consultant was very well received at site and received significant support from all stakeholders, asset management and operational employees.  
Key deliverables included: 
A full

field audit

of the generator fleet to validate the fleet data and condition assessment of each generator;
A comprehensive peer reviewed technical specification for the procurement of new generators;
A detailed

Asset Class Strategy

document outlining the key steps and processes required to manage the generator fleet over its full lifecycle. Included in this document was improvements to key YVW systems to improve its overall asset management maturity;
An

Asset Management Dashboard

to summarise key aspects of the asset class plan. The dashboard's versatility allows it to be utilised as a quick reference guide and/or management reporting tool.